Slip Ring Manufacturing & Supply
Collector Ring Rebuild, Complete New or Repair
Slip rings are electromechanical interfaces used in the transmission of electrical current from a stationary unit to a rotating assembly. They will operate in one of two ways. One method requires the center core to remain stationary while the brushes and housing rotate around the slip ring. The alternative option occurs when the brushes and housing remain stationary while the center core with the slip ring rotates.
EMCC has extensive experience manufacturing slip ring assemblies for various industrial applications. Our slip rings can be found in vital machinery and rotating equipment worldwide. We can manufacture slip rings completely new, based on OEM specs, repair,  or retrofit an existing assembly. 
EMCC Quality Standards Controlled to ISO 9001:2015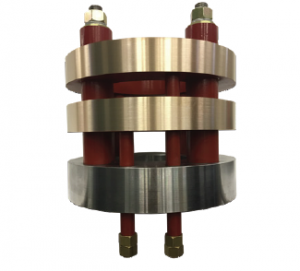 Slip Ring Manufacturing 
Slip Rings for Asynchronous Wound Motors
Power Slip Rings for Wind Generators
Power Slip Rings for Hydro Power Generators
Extensive Range Slip Ring Type and Size Capabilities
Re-fill or Complete New
Slip/Collector Ring Re-insulation
Slip/Collector Ring Repair
Finished Slip Ring dielectric testing
Navel Bronze, Brass, Stainless Steel, Copper
Molded Slip Ring Conversions
Split Ring Slip Rings
Various Insulation Types
Round Leads, Flat Leads, Spilt Ring Design
Dust Grooves, Keyways, Cooling Holes/Vents
Slip Ring Repair/Re-insulate (where applicable)
High Power Slip Rings
24/7 Emergency Repair Service
EMCC Slip Rings are used in a wide variety of sectors throughout North America; most notably in the Energy, Transportation and process industries. Our equipment, materials, and experience are what set us apart from other suppliers. For nearly 30 years, rotating equipment industries have come to depend on EMCC for consistent service, delivery, and quality.
Applications Include: Slip Rings for Windmills, Motors, Generators, Cranes, Reels, Winches, Marine, Power Transfer, High Power, and Hydroelectric Plants.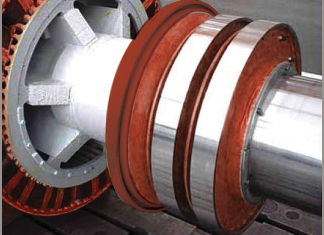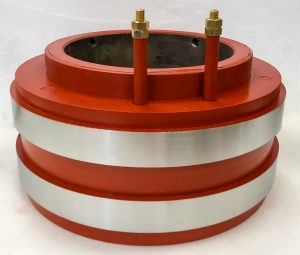 Stainless Steel Rings
Stainless Steel Ring material is chosen based on Slip Ring current and application requirements.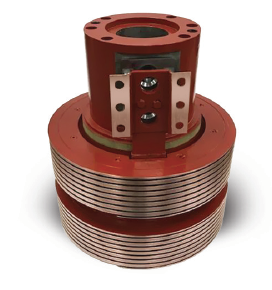 Copper Alloy Rings
Copper is high-quality and highly conductive Slip Ring material. Copper is considered to be the most conductive slip ring material, and is chosen based on Slip Ring current and application requirements.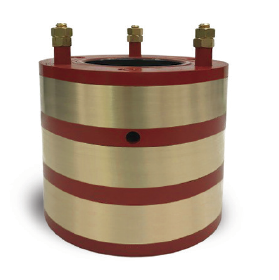 Naval Bronze Alloy Rings

Naval Bronze is a high-quality semi-conductive Slip Ring material that is more cost-conscious than copper. Material is chosen based on Slip Ring current and application requirements.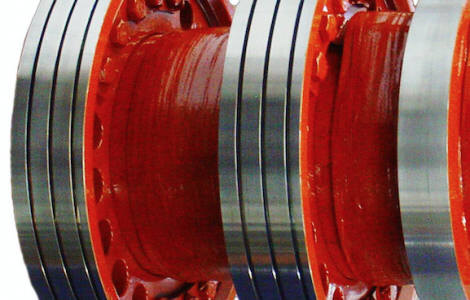 Dust Grooving

EMCC Slip Rings can be manufactured with, or without helical grooves.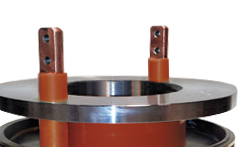 Lead Styles
Rectangular

Round

Threaded w/ Lock Nuts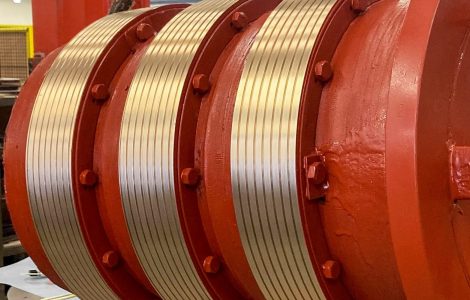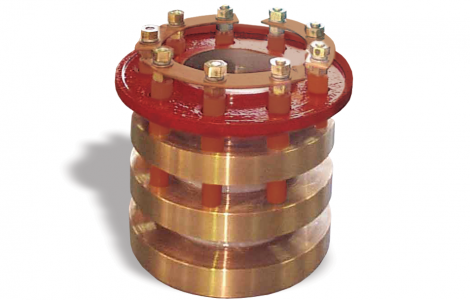 Slip Ring Lead Materials
Slip Ring lead materials are chosen based on their electrical/thermal conductivity and application requirements.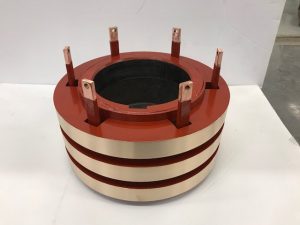 24/7 Slip Ring Manufacturing

The Electric Motor Coil Company specializes in the manufacturing, rebuild, and repair of high-quality Slip Rings / Collector Rings. We offer 24/7 Emergency Service to our valued customers.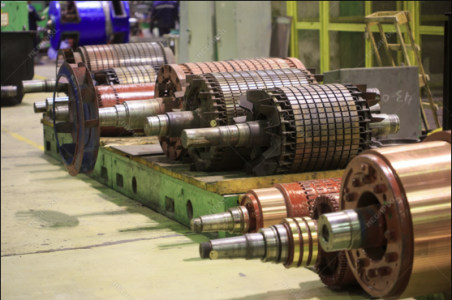 Slip Ring Manufacturing, Slip Ring Rebuild, Slip Ring Repair