Magnet Wire Manufacturing & Sales
Trusted Throughout The Electrical Industry
EMCC has over 30 years of experience servicing the global electrical/energy sector. Today we manufacture a wide variety of certified rectangular Magnet Wire/Conductor Wire with an extensive list of insulation offerings. EMCC boasts the most advanced manufacturing and testing equipment.
EMCC rectangular Magnet Wire is manufactured to the latest NEMA publication, or specific customer specifications which may also include military specifications if required.
Our Magnet Wire is used throughout the electrical industry in various critical performance applications, such as motors, power generators, wind turbines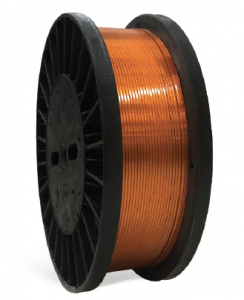 PREMIUM MAGNET WIRE - HIGH QUALITY, AT THE LOWEST TOTAL COST

EMCC Magnet Wire Starts With The Best
Oxygen-Free
High Purity Up-Cast Copper Rod
Good Workability
Copper 99.95%
Oxygen 0.0010%
ASTM C10200 Copper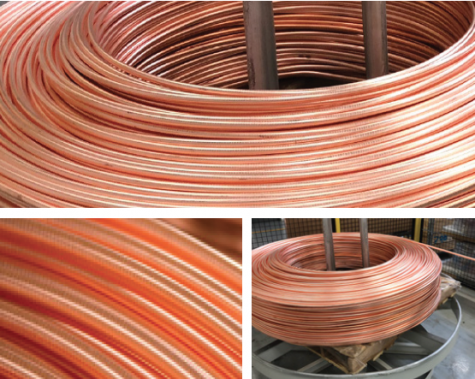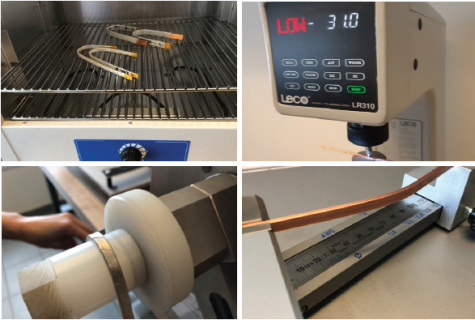 High-Performance Insulation
Various insulation materials are used depending on the application and working conditions. For instance, some insulations have physical abrasion strength, while others are chosen for their dielectric or thermal strength. Our magnet wire can also be multi-layer wrapped with a combination of insulating materials such as PET and Kapton, or single wrapped. Insulations can also be wrapped over bare copper or film-coated copper.
Polyimide Films such as Apical® and Kapton® have set the industry standard for over 45 years in high performance, reliability and durability, with a unique combination of electrical, thermal, chemical, and mechanical properties that withstand extreme temperature, vibration, and other demanding environments.
Mica Tapes are the most preferred insulation for high voltage applications due its excellent resistance to corona. Mica paper can be backed with polyester film on one or both sides.
Polyester Glass or Dacron Glass insulations provide abrasion resistance and Dielectric insulation qualities. Varnish can also be applied for even greater thermal protection.
Aromatic Polyimide Insulation is one of the world's finest electrical insulation products and is
widely used in transformers, motors, generators, and other electronic devices.
We Offer Customers a Wide Variety of Insulated Conductor Options That Include:

Bare copper
Mica tapes
Dacron glass, varnished Daglas®
Polyimide defused tapes, Kapton® Apical®
Aromatic polyimide tapes such as Nomex®
Single layered & multi-layered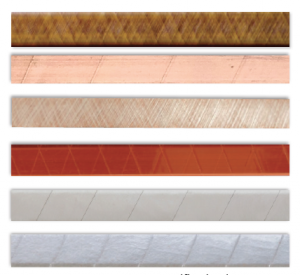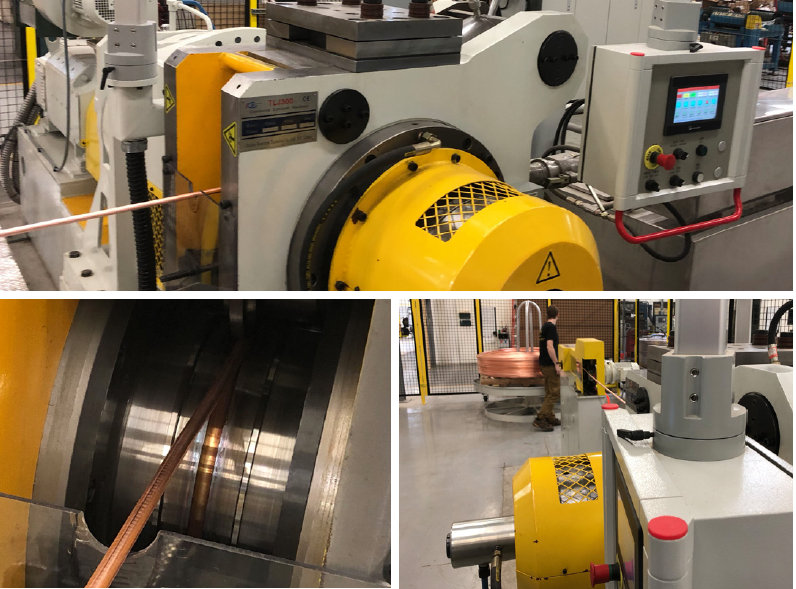 EMCC manufactures its magnet wire with the latest in extrusion technology. We extrude dimensionally perfect rectangular wire – quickly and cost-efficiently.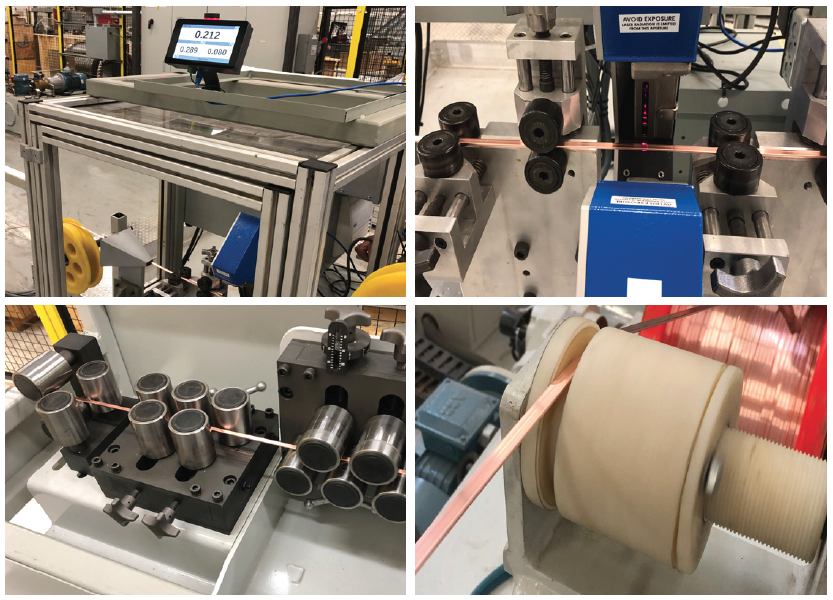 Precision Engineered

Wire extrusion process measurement and control data are collected from a variety of sensors with quality parameters automatically controlled & visually displayed.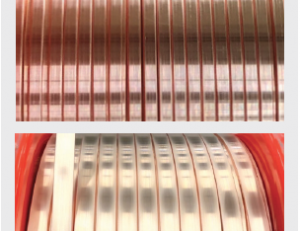 Wide Range of Dimensions Available
Extrusion Capabilities: Cross-sectional wire sizes range from 2.5mm to 150 mm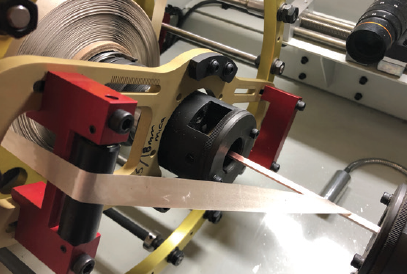 Fully Automated
Fully automated manufacturing

High-speed camera quality controlled

Tension & degree of overlap controlled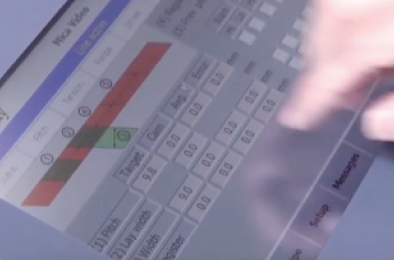 State-Of-The-Art Insulating. Quality Controlled
Our high-speed taping lines use the latest technology to insulate magnet wire using Polyimide Films, Mica Tapes, Polyester Glass PET or Aromatic Polyimide autonomously.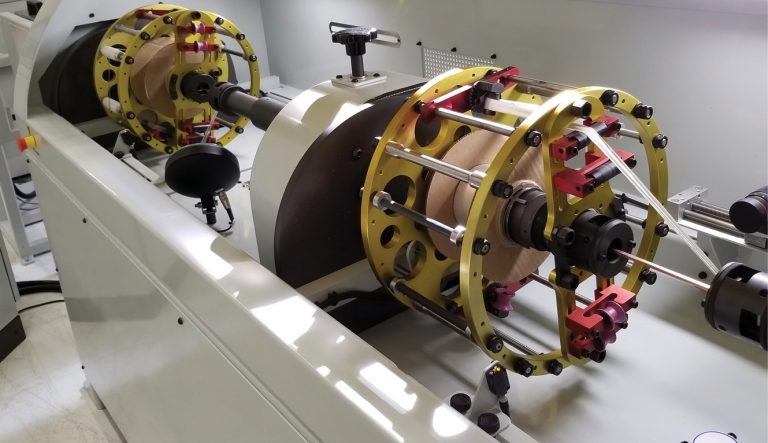 EMCC's state-of-the-art magnet wire taping lines are designed to apply a variety of insulating materials onto bare or film-covered conductors.
The conductor material can be multi-layer wrapped with a combination of insulating materials.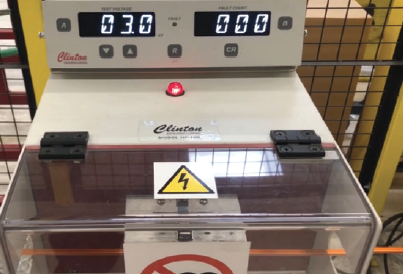 EMCC is committed to magnet wire quality and reliability. Our process includes a fully Automated in-line high voltage testing of conductor wire.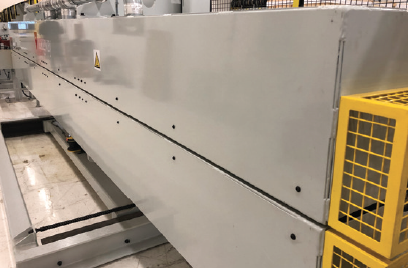 Automated Radiant Heating System

All conductor insulation builds to conform to the latest NEMA standards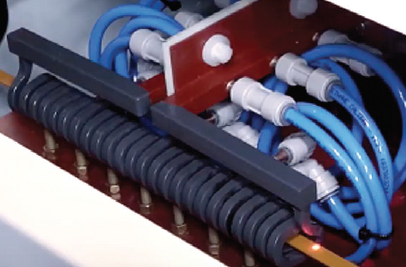 Induction Heating For Perfect Adhesion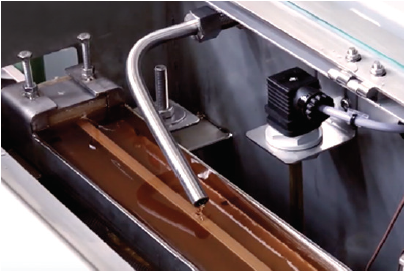 Varnish Application System

Full adhesion & curing of optional varnish applications before and after wrapping.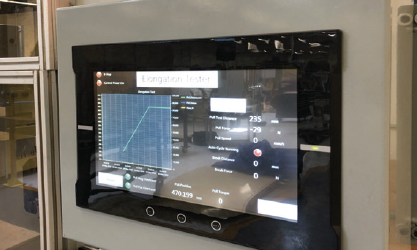 In House Testing 

Laboratory
Elongation Testing
Voltage Testing
Hardness Testing
Endurance Testing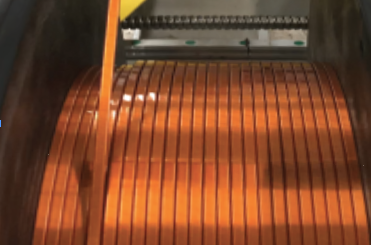 Go Above & Beyond
We strive to meet more than just the minimum. Quality, Service, Price – We exceed expectations and continuously go above and beyond.
Industry Leaders
Innovation, traceability, accountability, and flexibility – EMCC is relentless in its pursuit of continuous improvement. We are early adopters, if there is a practice or process that can improve our company, we will adopt it. Our performance helps our winding customers look good, and everyone succeeds.
Honesty & Good Communication
Status updates, suggestions for improvement, winder preferences – The better we communicate and keep our customers informed, the more value we can offer. Good news or bad news, we are upfront, honest, and committed to achieving a successful outcome.
We Look for Any Opportunity to Adapt High-Value Innovations.
Lean manufacturing initiatives
Dedication to enhancing efficiencies, such as SCADA feedback machinery – "Visual Factory"
Fiscal approaches to minimize operational costs
Committed resources applied to numerous research and development projects
Commitment to fostering long-term OEM partnerships that enhance product quality & customer prosperity
Stewardship and management practices including the "pay for performance" model to EMCC employees
EMCC recruits, develops, and retains the best talent